IF YOU'VE HAD CREDIT ISSUES IN THE PAST, BANKRUPTCY, REPOSSESSION, LET US HELP YOU GET BACK ON TRACK AND DRIVING TODAY!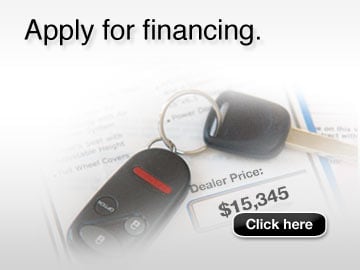 FILL OUT SUBARU EL CAJON ONLINE CREDIT APPLICATION THAT WILL BE IMMEDIATELY DIRECTED TO OUR CREDIT SPECIALIST. UPON RECEIPT, ONE OF OUR SPECIALISTS WILL CONTACT YOU RIGHT AWAY WITH A DECISION! IT'S THAT SIMPLE. ON TIME PAYMENTS ON AN AUTO LOAN, HELP'S RE-ESTABLISH YOUR CREDIT.

WE ARE A "NO PROBLEM" DEALER THAT WANTS TO HELP YOU! APPLY TODAY TO GET STARTED!! IF YOU HAVE ANY QUESTIONS, PLEASE CALL MARK HOYE THE GENERAL SALES MANAGER OR MICHAEL MCCABE OUR CUSTOMER SUPPORT MANAGER AT THE PHONE NUMBERS BELOW. WE LOOK FORWARD TO SERVING YOU!
MICHAEL MCCABE CUSTOMER SUPPORT MANAGER 619-440-0404 EXT # 15136